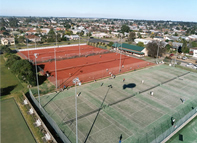 Our work is quick and efficient so that there is the mininum of downtime on the court.
Attractive landscaping and a selection of different retaining wall designs are our speciality. Please see our pictures page for futher images of our work.We will efficiently complete tree removal, earthworks, drainage, fencing, lighting, landscaping, court accessories, and prepare the site on completion so that the club resume bookings as soon as possible.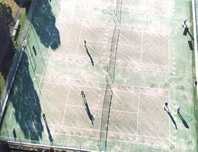 All of our work complies with the Department of Infrastructure "code of practice" for tennis court development.
All our work is covered by a materials, parts and labour warranty.
Riverina Sports Services allow you to choose from a range of different light, surfacing and fencing designs so that you can get the look that fits your site and the quote that fits your budget.